Probably the most common question that we get asked is… how do I know what fitter size is on my shades? or what is a fitter? This blog hopes to make that clear.
The fitteris the hole in the top of your shades, where you fit it to you light. There are 2 styles either a straight hole ora hole with a neck.
The most common sizes are shown below. The measurement is across the diameter of the fitter at the widest point.

With the fitter size in hand, we can better direct you to the choice of shades that we can offer to fit your lamp. It is also useful for us to know the height of your shade and also the diameter at the widest point.
The most common fitter size in the UK is a straight hole 28-30mm in diameter, these shades will fit directly onto your bayonet cap bulb holder. To fit these shades it is simply a case of removing the shade ring, offer up the shade to the bulb holder and screw back on the shade ring to secure the shade. This is exactly same process for the larger screw in type bulbs, these are known as E27 or Edison Screw Bulbs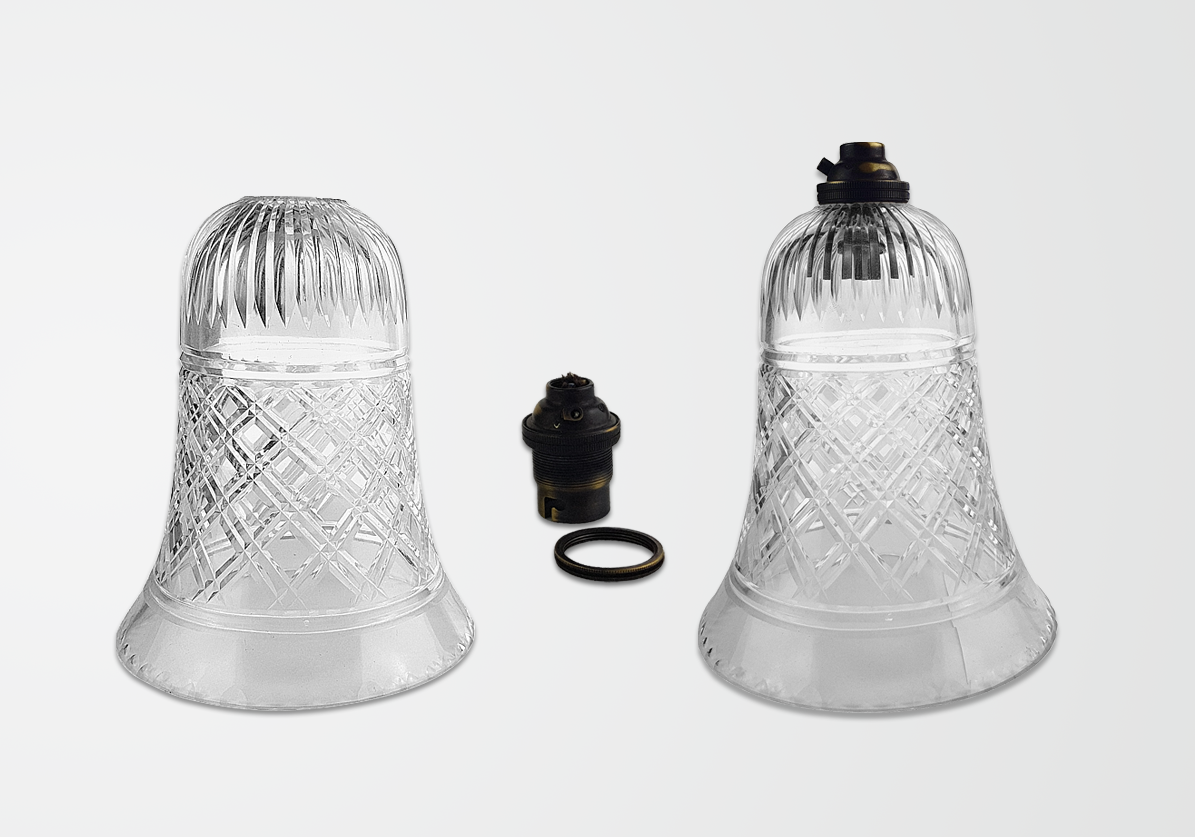 The shades with neck are attached to the light fitting by what is known as a gallery. In simple terms this is a brass cup with 3 screws used to retain the shade. In order to fit shades with a gallery neck, you firstly loosen off the screws, then offer up the shade to the gallery, making sure that it is gallery fully covers the neck, then you simply tighten the screws to grip the neck. Note Do not over tighten the screws, as when the light heats up in use it can lead the shade to expand slightly, and if the screws are too tight, it can cause the shade to crack.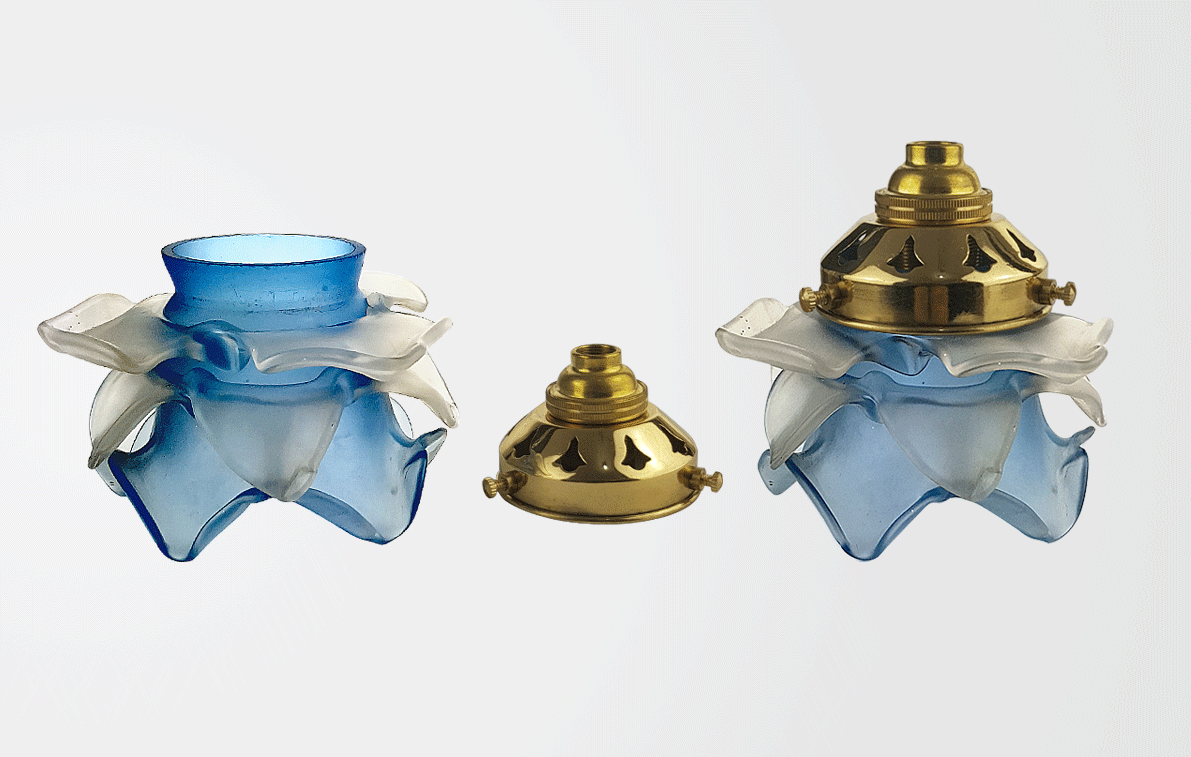 The third most common way to fit a shade is with a spring fitter. In this case it is a flat gallery with 2 or 3 spring clips attached. Shades with this fitting style have a straight hole, usually between 45-55mm in diameter. In this case, you simply pinch the springs together, and push them through the hole in the top of the shade, the springs open out inside the shade and hold it securely. Note be a careful when handling the springs as they can spring back and pinch your finger, so make sure you pinch them assertively.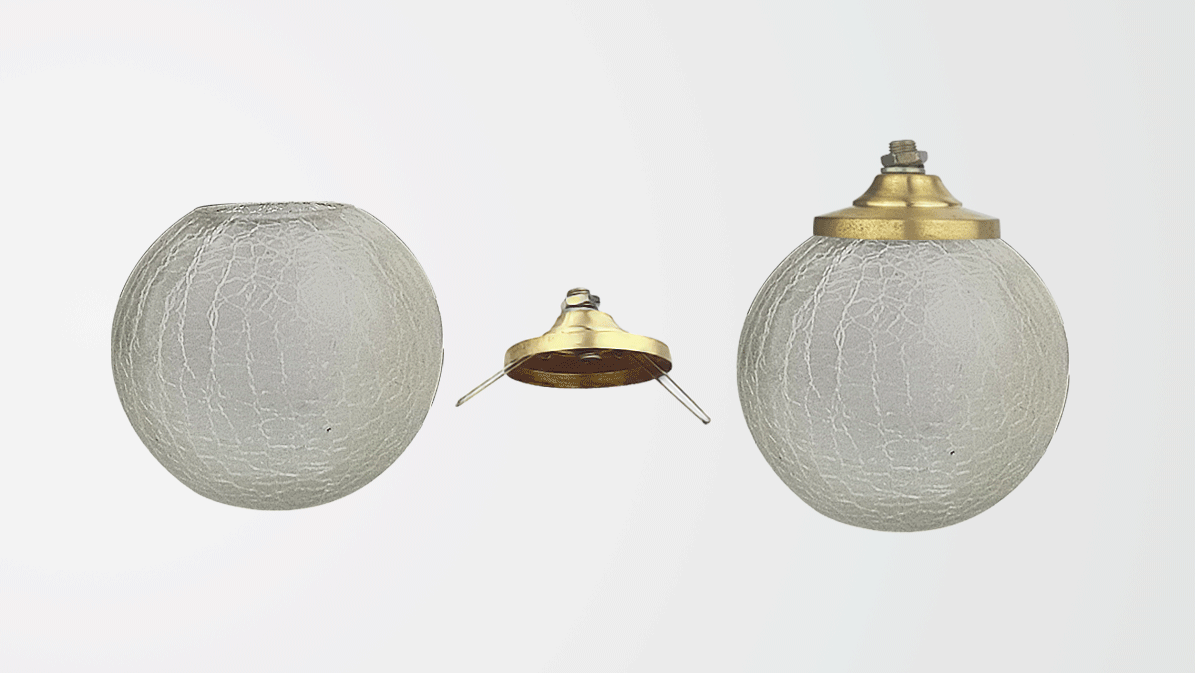 There are many variations on a theme, but the above are the most common ways of securing your shade