Bespoke Lighting

John Moncrieff Ltd has been in bespoke lighting manufacture for over 150 years. We work with clients to design their dream lighting or resorting a much-lived fitting back to as good as new. Working with a diverse range of customers from across the globe, we have firmly established ourselves as one of the leaders in our field
At John Moncrieff we believe that quality should never be compromised. We take on board our customers designs and work with them every step of the way inputting our combined knowledge and technical capabilities to create first-class original designs.
Some of the bespoke lighting project we have undertaken;
Bespoke lights for Castles and Historic Buildings
Over the years we have worked with many National Trust properties as well as Royal Palaces, House of Parliament, the Courts of Justice and The Foreign Office, creating and repairing bespoke lighting.
The owner of castle in North of Scotland wanted to create something unique for the foyer. He came to John Moncrieff Ltd for his inspiration. In the heart of Stag Hunting countrywith antlers a plenty, we created an imposing 2 tier chandelier wrought iron chandelier on which he adorned with his stag antlers. A perfect execution and now hangs proudly in the entrance hall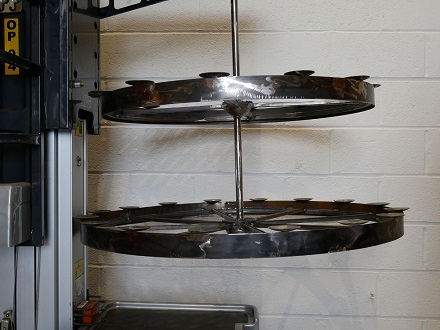 Bespoke Lighting for Private Homes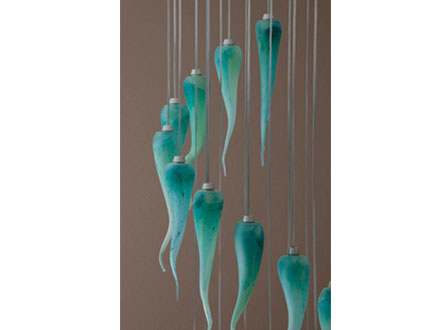 If you want to set yourself apart, and free yourself the High Street, we can create a unique center piece to charming feature wall lights and eye-catching floor lights. It may seems intimidating for some to create a bespoke lights, we hold your hand and work with your ideas, and it need not be expensive. By choosing Bespoke Lighting by John Moncrieff, you will be amazed that you can create something unique for less than a high street alternative.
Bespoke Lighting for Hotels/ Clubs
Moncrieff works closely with mainly leading hotel chains in the UK and overseas. We are creating unique bespoke lighting that makes an impact, and sets the ambiance for the hotel

Retail Bespoke Lights
Our unique range of skills helps us develop stunning feature lights enhancing the retail experience, and making the store one that they will never forget.
In our retail case study, the customer came to us to develop feature lights for his chain of clothing stores, working with his love of Art Deco, we created these Deco inspired pendants.

Commercial Bespoke Lights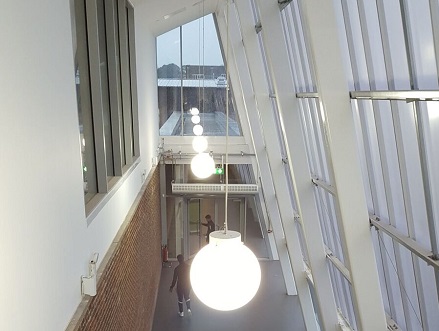 Office spaces can have a reputation for having cold clinical lighting, harsh on the eye and uninspiring. We believe this doesn't need to be the case, feature lighting creates a character and warmth to a working environment, that can lead to a more productive work force.
In the images below we helped develop a splendid display of bespoke lighting using our 500mm opal globes.
Bespoke Lighting for Yachts and challenging environments
Due to the salt water environment to which the deck light were exposed, they soon became corroded. We created some corrosion free lights, that didn't rust and yet looked magnificent on the deck.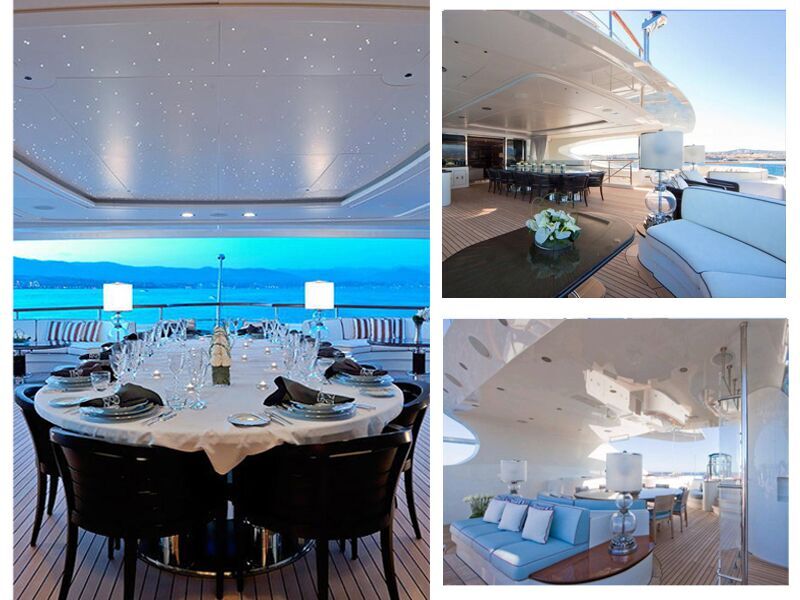 Restoration
Our bespoke lighting skills are not restricted to creating new lights, we are also experienced in restoration of both oil and electric lighting. A much loved heirloom can be brought back to life, or a junk shop find can be a magnificent centre piece. A few restorations projects below.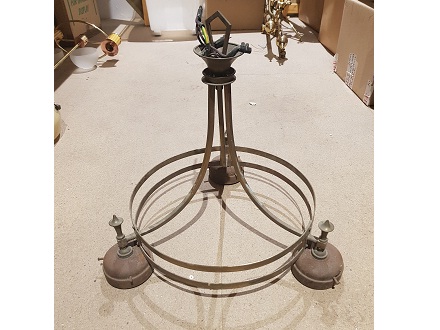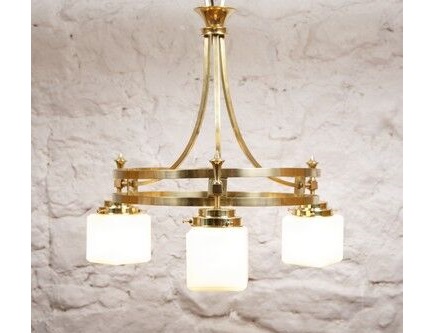 What to do
If you are interested in any of our bespoke lighting option, please contact us Lighting@jmoncrieff.co.uk with any sketches, images or thoughts on what you would like, and our professional team will be in touch to help you make it a reality .