Antique Light Restoration and Repair
John Moncrieff Limited can perform lamp repair and restoration to protect your cherished pieces.
Our staff can re-wire, re-shade or re-plate your lamp or lighting fixture, or complete other repairs as needed. We can restore heirlooms, boot sale finds and hand-me-downs to ensure that they function properly and safely.
Watch your lamp or lighting fixture transform from unsightly to stunning centerpiece with our restoration expertise. In addition to lamp repair, we can also customise your lighting fixtures to better fit your décor.



Oil Lamps
As well as electric lights we also repair and restore oil lamps.

Dusty rusty old lamps are transformed to eye catching centrepieces.

If you are concerned about oil or prefer a more modern lighting solution we can retain the traditional look of your lamps, but make it more practical by fitting tradition looking electric burners.


Hand polishing


Traditional polishing will transform your favorite lamps and with lacquer it will ensure the showroom shine is retained for years to come.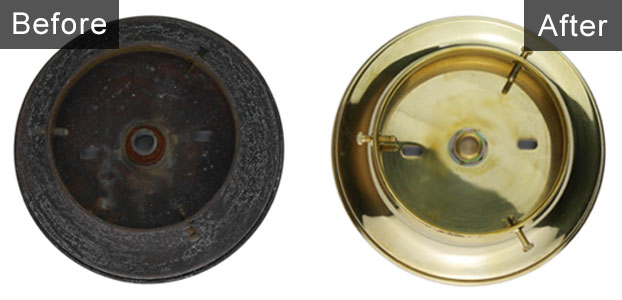 We are also able to provide coloring service to give your light a more antique look.




In the first instance please send us a photograph of your light with details of the work required.

In many cases we will be able to give you an estimate by email.
For more involved repairs we would need the lamp in hand to confirm.